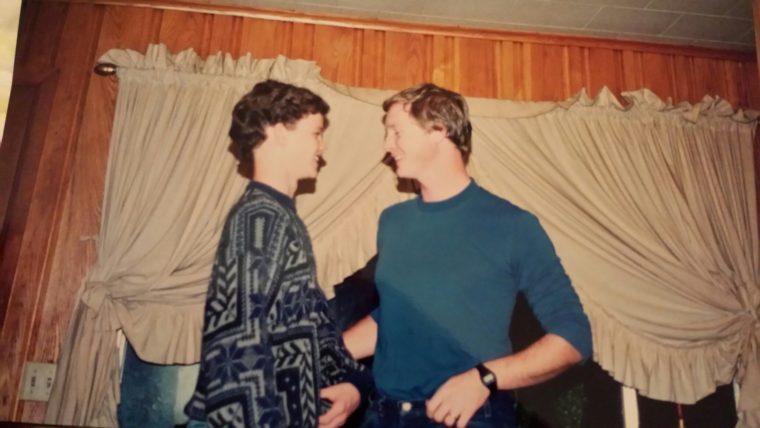 Last Christmas, our daughter gave Mindi and I a free night of babysitting that we used to catch a concert at one of our favorite venues. I wasn't expecting a new insight into grief as Johnnyswim walked out onto the stage that night, but that's what I got.  The husband-wife duo talked about how they had lost his father and her mother in the span of a year. The pain left them reeling. They struggled with how to process it all. They received well-meaning advice from many friends and family members. The one piece of advice that stuck out to them the most was simple and direct. It was, "suffer…they were worth it".
The sixth thing I've learned about grief is: they were worth it.
When people that we love die, it's unbelievably painful. But the joy, experience, and impact of that love is worth all of the pain we feel and more. I wouldn't trade my time with my brother to avoid the pain that I felt when he died. It was hard, but he was worth it. It still is hard in many ways, but now I am able to more freely remember all of the good he brought into my life. I remember him letting me beat him at basketball to boost my confidence. I remember going hunting on cold mornings, soaking up everything he told me about how to handle a gun, feeling so lucky that he would take me along. I remember sitting on a large outcropping of rock looking out over the mountains of western NC as they sprawled out beneath us. Both of us were stressed and struggling that evening. The therapy we found in our hike was simple yet profound. We shared sandwiches and chips, healing together in the silence. Words weren't needed, presence was enough. C.S. Lewis captured it best, when he wrote,
"To love at all is to be vulnerable. Love anything and your heart will be wrung and possibly broken. If you want to make sure of keeping it intact you must give it to no one, not even an animal. Wrap it carefully round with hobbies and little luxuries; avoid all entanglements. Lock it up safe in the casket or coffin of your selfishness. But in that casket, safe, dark, motionless, airless, it will change. It will not be broken; it will become unbreakable, impenetrable, irredeemable. To love is to be vulnerable."
So, if you are in the throes of grief, take solace in the fact that only a great love could have produced the pain you are feeling. The pain will eventually fade, and when the dust clears you will be left with a changed life and full heart. Grief is temporary, the impact of our best relationships is unending.